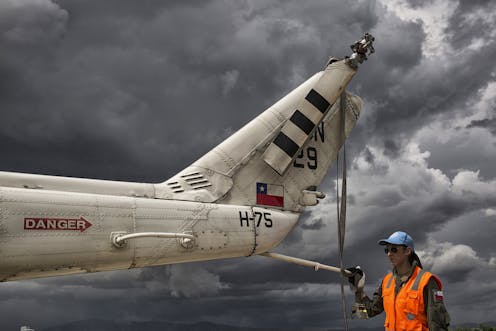 Thus far, the 21st century is shaping up to be a killer. From Syria's heartbreaking civil conflict to the virulent drug wars ripping apart Mexico and the Philippines, the global death toll of war is swelling – sometimes steadily and sometimes in spikes but always inexorably.
The Conversation Global is dedicated to covering the conflicts reshaping and destabilising this world. Our series Countries in combat brings together the past year's most-read reporting on peace and security, written by the world's top experts.
---
A controversial report claims that Mexico is more violent than Afghanistan and Yemen. It's wrong on the details but right that the cartel-ravaged country is, in effect, a war zone.
North Korea's increased nuclear sabre-rattling has the world on edge. Since sanctions and warnings have failed to stop Pyongyang's belligerence, it's time for something more drastic.
The people of the Philippines brought down a dictator without resorting to violence 30 years ago. But continuing disappointment with their democracy means they now support a populist president.
Slavery is making a comeback, thanks to extremist groups like the Islamic State and Boko Haram. The United Nations can – and must – help.
The heartbreaking photography we've seen coming out of Aleppo in recent years could play an important role in shaping the discourse about the world's responsibility to protect.