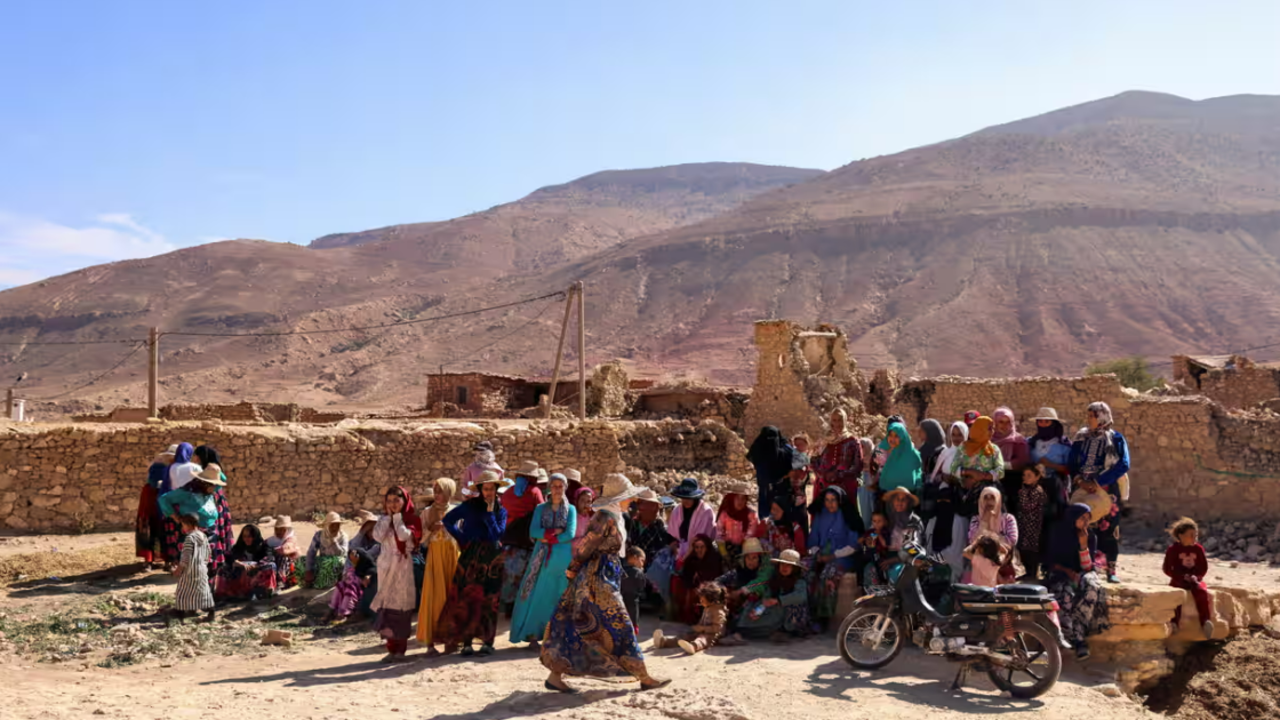 Kettou: Thousands of people were killed when a deadly 6.8 magnitude earthquake rocked Morocco on Friday but all the people of a village were saved even as houses collapsed, thanks to a wedding party.
Pre-wedding festivities for the wedding, scheduled for Saturday, were taking place in the streets as bride's family held a party on the fateful night. All the villagers were attending the event and were out of their houses made of stone and mud bricks.
A video of the incident showed musicians in traditional clothes playing on flutes and handheld goatskin drums, when suddenly the quake hit, giving way to chaos, darkness and screaming. On the video, people scream and shout "earthquake", or call for family members as the overhead electric lighting is replaced by pinpoints of light from mobile phones.
The bride, Habiba Ajdir, and groom, Mohammed Boudad, narrated the horrific incident which left behind a trail of deaths and destruction. Boudad said the tremor had overwhelmed him with fear for her as he waited in his own village.
"We wanted to celebrate. Then the quake hit. I didn't know whether to worry about her village or mine," the groom said.
The bride's impoverished village of Ighil Ntalghoumt was left in ruins, and many of its people are now homeless, but there were no deaths or serious injuries.
Only one person in Ighil Ntalghoumt, an eight-year-old boy named Ahmed Ait Ali Oubella, was injured in the quake when a rock fell on his head, cutting it open, and he can be seen in the video being carried to safety by his father.
The earthquake was Morocco's deadliest since 1960, killing more than 2,900 people, mostly in remote settlements in the High Atlas mountain range south of Marrakech.
(With inputs from Reuters)