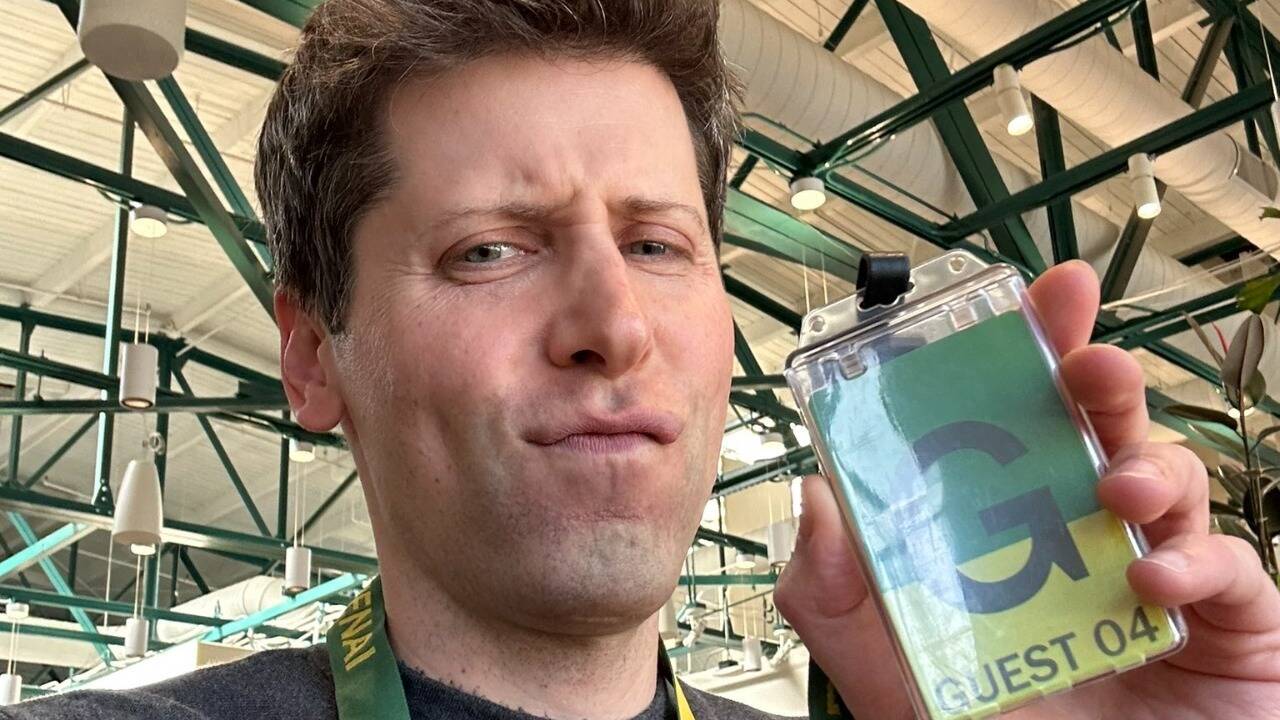 A defiant Sam Altman displayed a 'Guest' ID card of OpenAI, sharing a picture on X on Sunday, amid talks that he was set to join back as the CEO of the company. "First and last time I ever wear one of these," he wrote in the caption to his picture. A report by Bloomberg has quoted anonymous sources as saying that Altman was in talks with key leaders within the company – reportedly including Interim CEO Mira Murati, Chief Strategy Officer Jason Kwon and Chief Operating Officer Brad Lightcap – to join back at the company. However, the report stated, the talks hit a roadblock after Altman demanded changes to the Board.
He also reportedly demanded that the Board issue a statement absolving him of any wrongdoing.
The Board has faced much backlash ever since it ousted Altman in a shock move claiming that he was not "consistently candid in his conversations with the Board". Following Altman's exit, another top OpenAI executive Greg Brockman announced his resignation from the post of President.
Altman enjoys the loyalty of several employees at the company, including the research scientists who were behind the groundbreaking ChatGPT chatbot, the report by Bloomberg quoted sources as saying. The sources added that the negotiations between the Board, the investors and executives were being led by Microsoft CEO Satya Nadella, OpenAI's biggest investor, with an investment of $13 billion in the company.
Sources have told Bloomberg that a resolution could be on the horizon, setting a deadline of 5 pm San Francisco time.
Ever since his exit, Altman has been hard at work behind the scenes, raising funds for a chipmaking startup and a AI-focused hardware device.