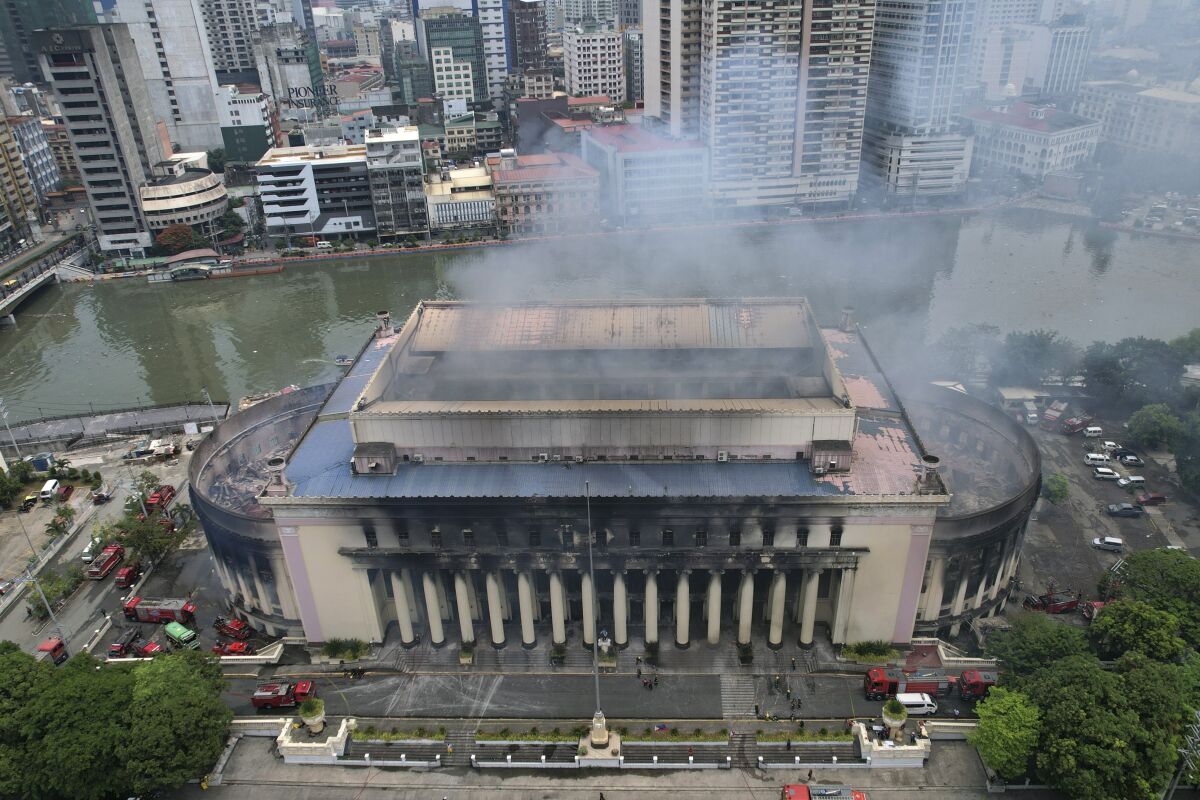 Fire destroys historic Manila's main post office, razing the nearly 100-year-old landmark
May 22, 2023
A massive fire tore through Manilas historic post office building overnight, slightly injuring seven people and razing the nearly 100-year-old landmark in the Philippine capital, police and postal officials said Monday.
The fire started before midnight Sunday in the basement of the Neoclassical five-story building and was brought under control Monday morning more than seven hours after it began, firefighters said.
An investigation was underway to determine the cause of the fire and the damage, officials said, adding that seven people, mostly firefighters, sustained minor injuries or were overwhelmed by thick smoke.
The Manila Central Post Office was one of the capitals busiest office buildings but was closed when the fire started. The building was the countrys main mail-sorting and distribution hub and was the central office for the Philippine Postal Corp.
U.S. signs new security pact with Papua New Guinea amid competition with China
The building, recognized as a national landmark, was built in 1926 with high columns in the traditional Neoclassical style. It was severely damaged during World War II and was rebuilt in 1946.
It has been used as a backdrop for many Philippine movies and stands near a plaza named after national hero Andres Bonifacio, which has been the site of protests by left-wing and nationalist activists over a range of political and social issues.
It sits along the Pasig River on a main intersection of Manila's key roads.
Postal service in the Philippines began during the Spanish colonial period with horse-riding mail couriers.