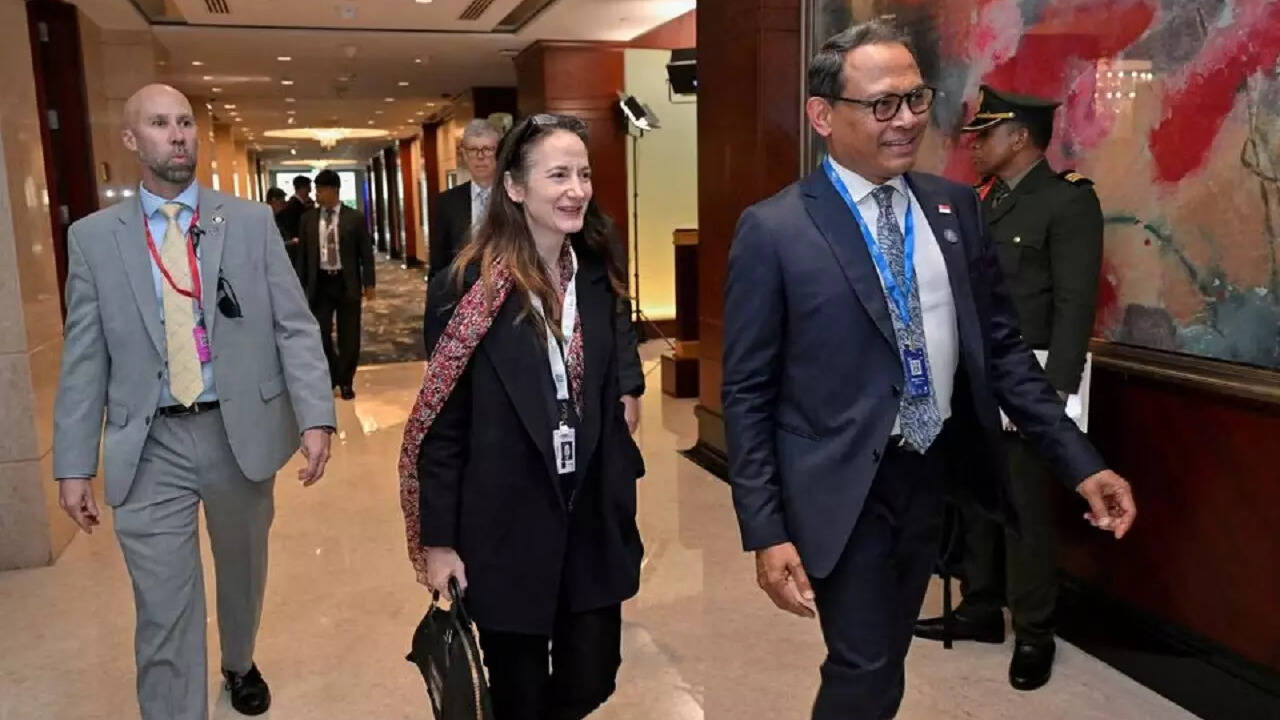 Singapore: Senior officials from about two dozen of the world's major intelligence agencies held a secret meeting on the fringes of the Shangri-La Dialogue security meeting in Singapore this weekend, five people told Reuters.
Such meetings are organised by the Singapore government and have been discreetly held at a separate venue alongside the security summit for several years, they said. The meetings have not been previously reported.
The U.S. was represented by Director of National Intelligence Avril Haines, the head of her country's intelligence community, while China was among the other countries present, despite the tensions between the two superpowers.
Samant Goel, the head of India's overseas intelligence gathering agency, the Research and Analysis Wing, also attended, an Indian source said.
"The meeting is an important fixture on the international shadow agenda," said one person with knowledge of the discussions. "Given the range of countries involved, it is not a festival of tradecraft, but rather a way of promoting a deeper understanding of intentions and bottom lines.
"There is an unspoken code among intelligence services that they can talk when more formal and open diplomacy is harder – it is a very important factor during times of tension, and the Singapore event helps promote that."
All five sources who discussed the meetings declined to be identified because of the sensitivity of the matter.
A spokesperson for the Singapore Ministry of Defence said that while attending the Shangri-La Dialogue, "participants including senior officials from intelligence agencies also take the opportunity to meet their counterparts."
"The Singapore Ministry of Defence may facilitate some of these bilateral or multilateral meetings," the spokesperson said. "Participants have found such meetings held on the sidelines of the (dialogue) beneficial."
The U.S. Embassy in Singapore said it had no information on the meeting. The Chinese and Indian governments did not immediately respond to requests for comment.