Examination of USC doctor's earlier books finds more troubling instances of plagiarism
Education,Times Investigations,For L.A. Times Subscribers
Corinne Purtill
March 17, 2023
With just days to go before the publication of his already-bestselling title, "The Book of Animal Secrets," Dr. David Agus said he was surprised to learn that at least 95 passages appeared to be copied from other uncredited sources, sometimes word for word.
Sales of the book were suspended, and Agus pledged to rewrite it before it was released. "I take any claims of plagiarism seriously," the USC oncologist and media personality said in a statement last week after a Times investigation identified the parallel text.
The Times has since reviewed Agus' three previous books The End of Illness, A Short Guide to a Long Life and "The Lucky Years and found more than 120 passages that are virtually identical to the language and structure of previously published material. Sources include newspaper and magazine stories, scientific journal articles, popular science books, Wikipedia and blogs.
Some of the passages go on for multiple pages. Scores of paragraphs are near-exact copies of other people's work. Few of those original authors are credited in Agus' books, which were published by Simon & Schuster.
The Times presented the company this week with a list of the passages. The publisher responded two days later with a statement saying it was aware of these issues but that the books will stay on the market in their current form until new editions are released.
All four of Agus' books were produced in collaboration with Los Angeles writer Kristin Loberg. She acknowledged the allegations of plagiarism and said Agus was not to blame.
I accept complete responsibility for any errors my work may have contained, Loberg said in a statement to The Times. I apologize from the bottom of my heart to the authors, publishers, creators of works that were not appropriately credited, and those interested in the important public health issues addressed by these books.
In his own statement, Agus laid the blame at Loberg's feet.
I am grateful that my collaborator has confirmed that I did not contribute to, nor was I aware of, any of the plagiarized or non-attributed passages in my books, he said. This has been a painful but valuable learning experience for me and I want to reiterate my deepest regrets for my own lack of rigor in supervising my collaborator in our process of finalizing the manuscripts.
When asked, neither Agus nor Loberg would explain their research and writing processes, or how so much misappropriated material made it into the books without Agus' knowledge.
"I followed standard protocols and my attorney and I received several verbal and written assurances from this highly respected individual that she had run the book through multiple software checks to ensure proper attributions," Agus said. Loberg did not respond to requests to elaborate on the writing process.
The Books section of Agus website displays the covers of his four books, each featuring his name in large block letters and a picture of him in his signature white dress shirt and black sweater.
note to desk: these are newer editions than the ones we were able to photograph
Loberg's name appears with Agus' on the title pages, and in the books' acknowledgements.
Click on one of the titles, scroll past the summaries and blurbed praise from famous friends
like including
Howard Stern, Al Gore and Lance Armstrong, and appended to the bottom is a new list of additional notes containing links to material that is quoted," "adapted or "adopted" in his text.
New issues would be out "as soon as possible," a Simon & Schuster spokesperson said, though no date is available yet.
Loberg is credited as the co-author or collaborator on at least 45 books currently on the market, most published in the last 15 years. Thirteen of those titles are published by Simon & Schuster or its subsidiary imprints, and the company said it would review them "and where appropriate take action."
Three of those books are by CNN Chief Medical Correspondent Dr. Sanjay Gupta: World War C, Keep Sharp and 12 Weeks to a Sharper You.
Upon learning from the LA Times article of instances of plagiarism involving my collaborator, I immediately began to personally review my own books for any instances of plagiarism, inadequate attribution or other areas of concern, Gupta said in a statement. When the review is complete, I will ask my publisher to reissue the books with the corrections. While acknowledging Ms. Lobergs statement accepting full responsibility, I apologize for my own role in these events and am saddened by the whole situation.
All of the so-called "Big Five" publishing houses in the U.S. sell books that Loberg worked on, most of them related to health, diet or wellness. Hachette Book Group sells nine, including five co-authored with Dr. David Perlmutter, a celebrity doctor and frequent talk show guest in the 2010s.
His best-known book with Loberg, 2013s Grain Brain: The Surprising Truth About Wheat, Carbs, and Sugar Your Brains Silent Killers, has sold more than 1 million copies worldwide, according to its publisher Little, Brown Spark, a Hachette imprint. Perlmutter did not respond to requests for comment.
In a statement, Hachette said the company has no projects planned with Loberg but would not comment on whether it will examine its existing titles for plagiarism. Both Penguin Random House, which sells 15 Loberg titles, and HarperCollins, which sells four, said they have begun reviewing the books she worked on.
As for Agus' books, plagiarism experts told The Times that Loberg's admission does not absolve the doctor.
If your name is on the cover, you take full responsibility for what is on the inside, said Debora Weber-Wulff, a professor of media and computer science at the University of Applied Sciences HTW in Berlin who specializes in detecting plagiarism.
The Times shared passages from Agus books with Weber-Wulff and two other experts. All stated that the material they reviewed met the definition of plagiarism.
If a student submitted academic work like this, it may be considered unduly derivative or referred for an investigation into academic misconduct, said Thomas Lancaster, a computer scientist at Imperial College London who researches academic integrity and plagiarism.
, owner of the copyright and plagiarism consultancy
in New Orleans, added that Loberg's willingness to take the blame does not eliminate her collaborators' responsibility for books they claimed to author with her help. "The person who puts their name on the book ultimately has full responsibility for what is inside it," Bailey said. "They are the ones taking credit for the book and, as such, they also receive the blame."
The multiple instances of misappropriated material in Agus' books will make for more work than simply adding footnotes and "according to" credits.
Simon & Schusters marketing copy positions Agus as a pioneering cancer doctor and his books as international sensations. His first three titles have sold more than 370,000 copies in various formats, according to NPD BookScan.
Yet some of what those books present as the original insights of a celebrated clinician-researcher are the words of other scientists.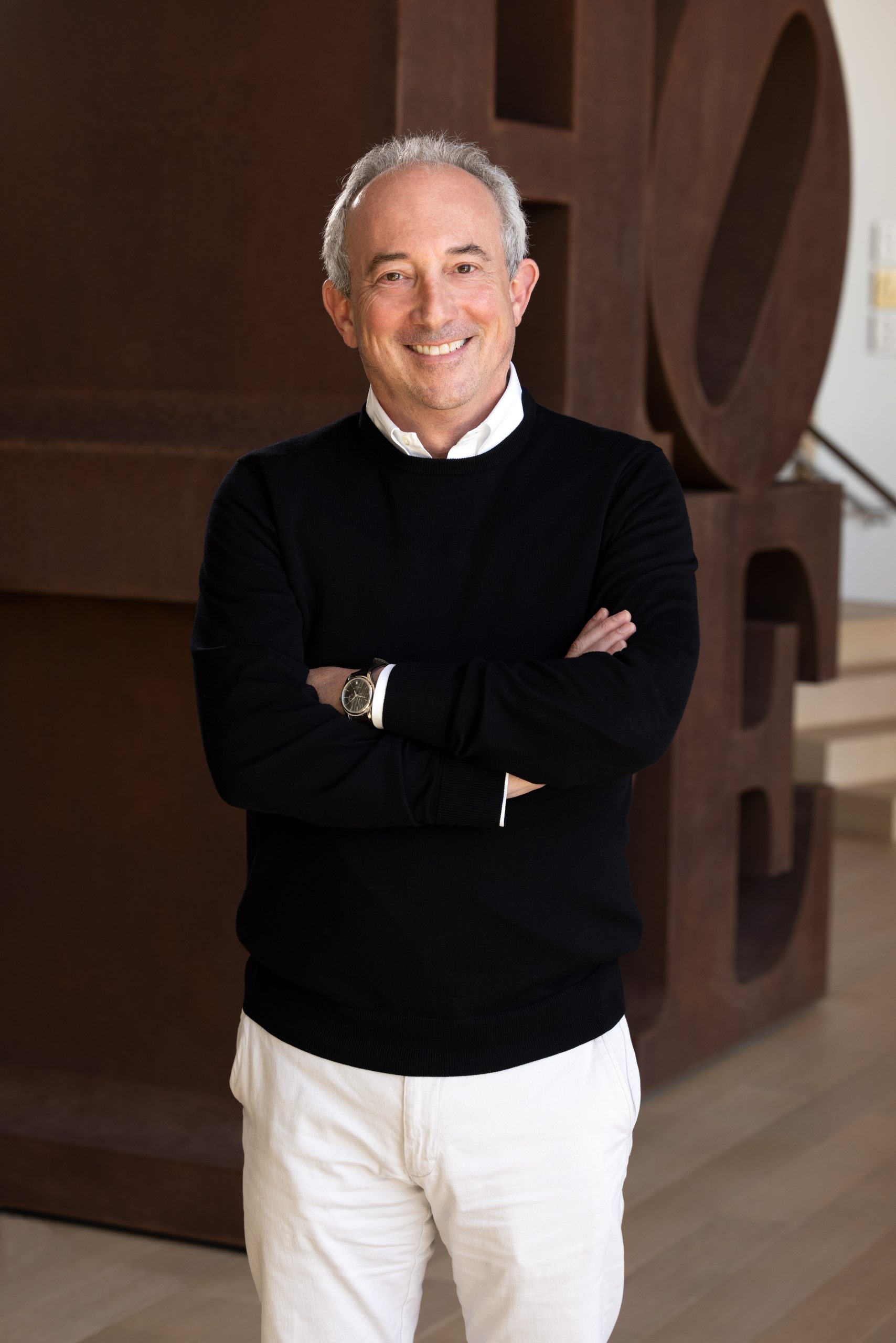 "The findings lend further credence to the possibility of harm associated with increased use of supplements, including increased rates of cancer and death from cardiovascular problems," Agus wrote on page 170 of 2012's The End of Illness about a 2007 study on vitamin use and prostate cancer. "The study adds to the growing evidence that questions the beneficial value of antioxidant vitamin pills in generally well-nourished populations and underscores the possibility that antioxidant supplements could have unintended, and even negative, consequences for our health.
The passage closely mirrors one in an article about the same study that appeared in the Journal of the National Cancer Institute five years before Agus' book was published.
"The findings lend further credence to the possibility of harm associated with increased use of supplements, including increased rates of cancer and cardiovascular mortality," physician-researchers Goran Bjelakovic and Christian Gluud wrote. The study's findings "
add
to the growing evidence that questions the beneficial value of antioxidant vitamin pills in generally well-nourished populations and underscore the possibility that antioxidant supplements could have unintended consequences for our health.
The passage is one of several from Bjelakovic and Gluuds article that appears in virtually identical form in The End of Illness. Neither author nor their article are mentioned in the book or its bibliography.
On page 62 of The End of Illness, Agus introduces a 2010 study on aspirin and cancer prevention that was published in the medical journal Lancet. The book goes on to repeat, nearly verbatim, the entirety of a 373-word article published by Gizmodo in 2010.
That article quoted Dr. Peter Rothwell, a neurologist and stroke researcher at the University of Oxford who led the aspirin study.
[P]revious guidelines have rightly cautioned that in healthy middle-aged people, the small risk of bleeding on aspirin partly offsets the benefit from prevention of strokes and heart attacks," Rothwell told Gizmodo. "But the reductions in deaths due to several common cancers will now alter this balance for many people.
The Lancet study is listed in the bibliography of The End of Illness, but neither Rothwell nor the Gizmodo article is mentioned in the text. Instead, Rothwell's sentences appear as Agus' own assessment.
"Prior guidelines have rightly cautioned that in healthy middle-aged people, the small risk of bleeding on aspirin partly offsets the benefit from prevention of strokes and heart attacks," Agus' text reads. "But the reductions in deaths due to several common cancers may now shift this balance for millions.
A 2015 article on precision medicine in the Journal of the American Medical Assn. quoted physicians whose observations turned up a year later in The Lucky Years as Agus own.
Precision medicine implies that 'if you know somebodys genes, youll be able to fit the treatment to them, which is reductionist,'" Dr. Zackary Berger, an internist and epidemiologist at the Johns Hopkins School of Medicine, told an interviewer.
[T]herein lies the main challenge of precision medicine: it implies that if you know your genome, you can fit treatments to it. But thats a reductionist view, reads page 114 of The Lucky Years.
We see 16,000 new patients a year. We want to turn them into a giant cohort study, like the Framingham Study, Dr. Barrett Rollins of the Dana-Farber Cancer Institute is quoted as saying. Breast cancer patients with a mutation in gene X: do they live longer? do they live shorter?
note to desk: those to "do"s are lower-case in the original text
These large-scale studies," Agus writes of the cancer center's efforts, "should help us learn the answers to questions like: Do cancer patients with a variation in gene X live longer or shorter?"
Neither Berger nor Rollins is mentioned in the book. Agus' use of their quotes in addition to a long paragraph on the cystic fibrosis drug Kalydeco that echoes a portion of the article "fits the definition of plagiarism," said Rollins, an oncologist who is also Dana-Farbers research integrity officer.
When it published 2014s A Short Guide to a Long Life, Simon & Schuster claimed that Agus turned his research into a practical and concise illustrated handbook for everyday living. Yet some of the advice in the 208-page volume bears a striking resemblance to information originally published elsewhere.
Several sentences about nutrition on page 28 appeared word for word on a blog called Nurtured by Nature in 2012. A passage on the importance of sleep on page 145 closely parallels a paragraph in a 2010 study on sleep disorders.
And three continuous pages of personal healthcare tips appear to have been copied and pasted with only minimal changes from a 2013 list originally posted on the
Testicular Cancer Awareness Research Education
website.
From the looks of things, even a basic plagiarism check would have spotted these issues, Bailey said.
For print, this would be a first reference to him: Jonathan Bailey, owner of the copyright and plagiarism consultancy CopyByte in New Orleans
Before his close friend Larry Ellison tapped him in 2016 to be the founding director and CEO of the Lawrence J. Ellison Institute for Transformative Medicine of USC in West Los Angeles, Agus was a prostate cancer specialist at Cedars-Sinai Medical Center and then at USC. His research has received millions of dollars in funding from the National Institutes of Health.
How tech mogul Larry Ellison's friendship with a USC doctor led to $200-million cancer research gift
The Ellison Institute and USC formally separated in May 2021, the university said, though Agus remains on the USC faculty.
The university takes allegations of plagiarism very seriously and has processes in place to review such matters, USC's Keck School of Medicine said in a statement. We are unable to comment further at this time given the confidential nature of personnel matters.
A representative of CBS News, where Agus serves as a medical contributor, said no segments with him are planned at this time and that his "situation is under review" following the plagiarism allegations.
Ellison Institute President Lisa Flashner issued a statement of support for Agus, saying he brought the situation to his colleagues' attention immediately.
"We appreciate and support his efforts to address the matter," she said in a statement. "His leadership has allowed the Institute to do incredible work to the highest standards, and we continue to focus on working together to improve patient care and treatment."