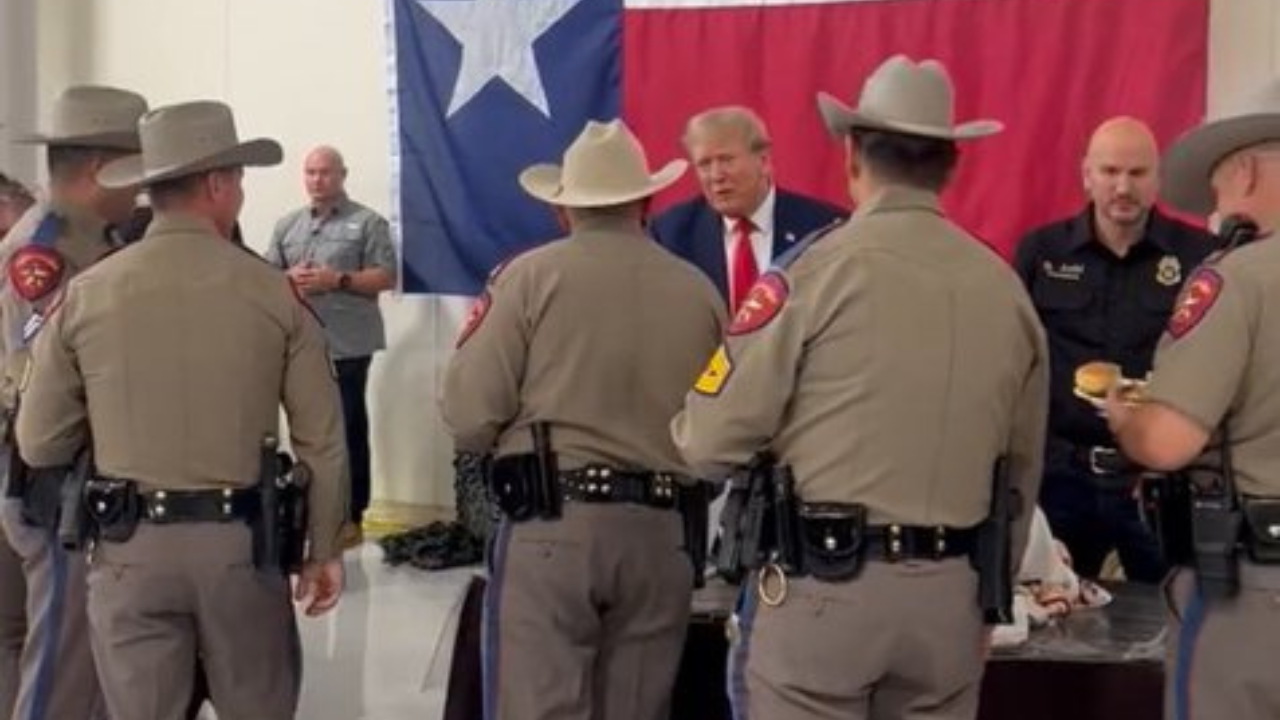 Former President Donald Trump served meals to Texas National Guard soldiers during his visit to the US-Mexico border on Sunday. In Edinburg, the leading Republican presidential candidate criticized President Joe Biden and VP Kamala Harris's border policies, further reassuring Texas governor Greg Abbott that he was 'going to make his job easier'.
The United States has witnessed a historic surge in illegal immigrants crossing the Mexico border down south. The Joe Biden administration has been under fire for their border policies. Trump, on the other hand, has been pushing for stricter checks. The former President has pledged to crack down on illegal immigration and restore his 'remain in Mexico' program.
Donald Trump also received Abbott's endorsement in Texas. The Republican candidate then served the Texas National Guard soldiers, Texas Department of Public Safety troopers and other service members stationed in Edinburg.
Video:
Related News |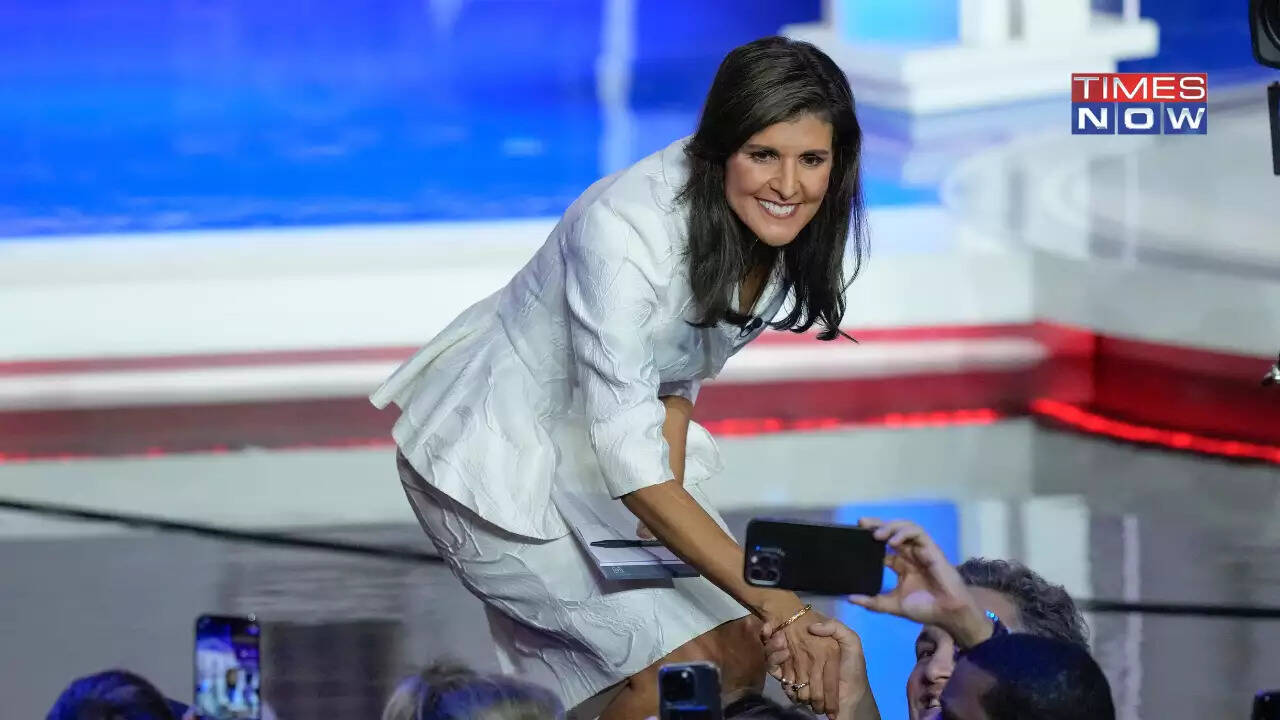 US Presidential Elections: Nikki Haley's campaign Gains Momentum, Trump Continues To Lead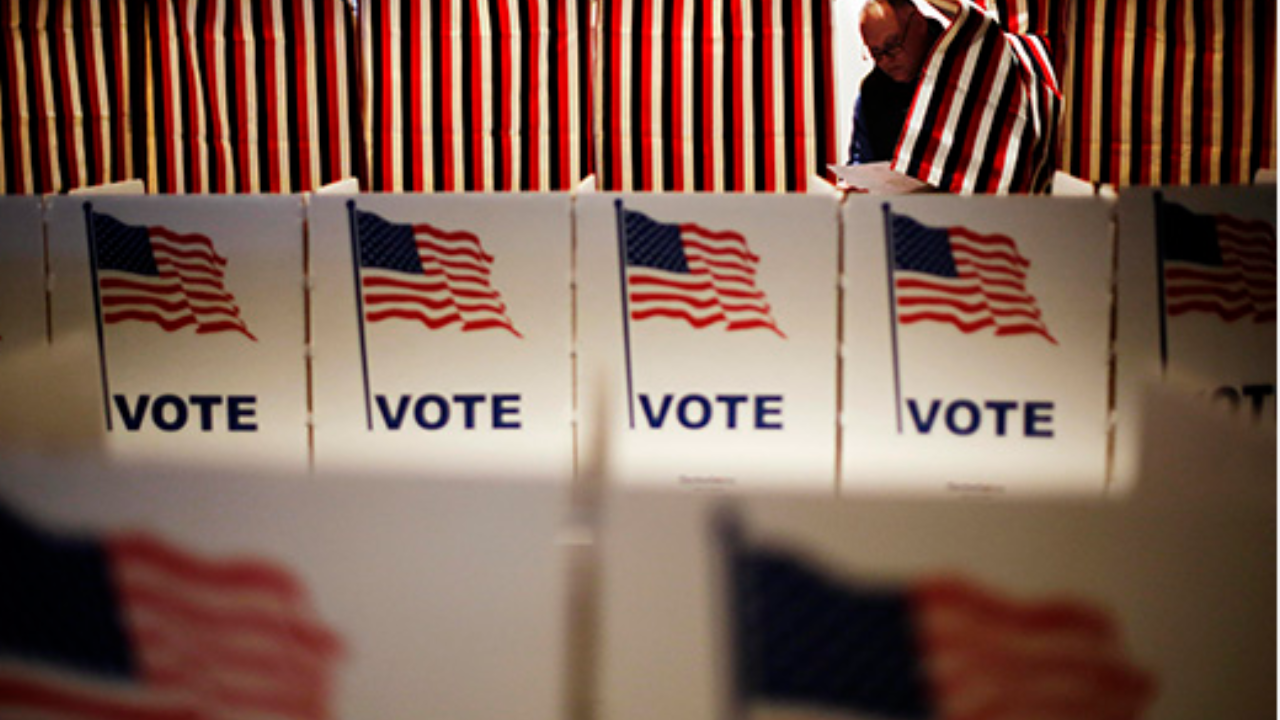 US Election 2024: New Hampshire's Primary Date ANNOUNCED
"On my first day back in the White House, I will terminate every open-borders policy of the Biden administration. I will stop the invasion on our southern border and begin the largest domestic deportation operation in American history," Trump had said in Iowa Saturday.
"There's never been anything like this. Our country is being invaded. This is an invasion," Trump said in a rally in Hialeah, Florida. On Sunday, Trump and Greg Abbott handed out tacos before the former president shook hands and posed for pictures.
"Stopping the invasion at our southern border is an urgent national security necessity and one of President Trump's top priorities. For that reason, he has laid out – in his own speeches and Agenda 47 platform – by far the most detailed program for securing the border, stopping illegal immigration, and removing those who should never have been allowed into our country in the first place," a spokesperson for the Trump campaign told CNN.