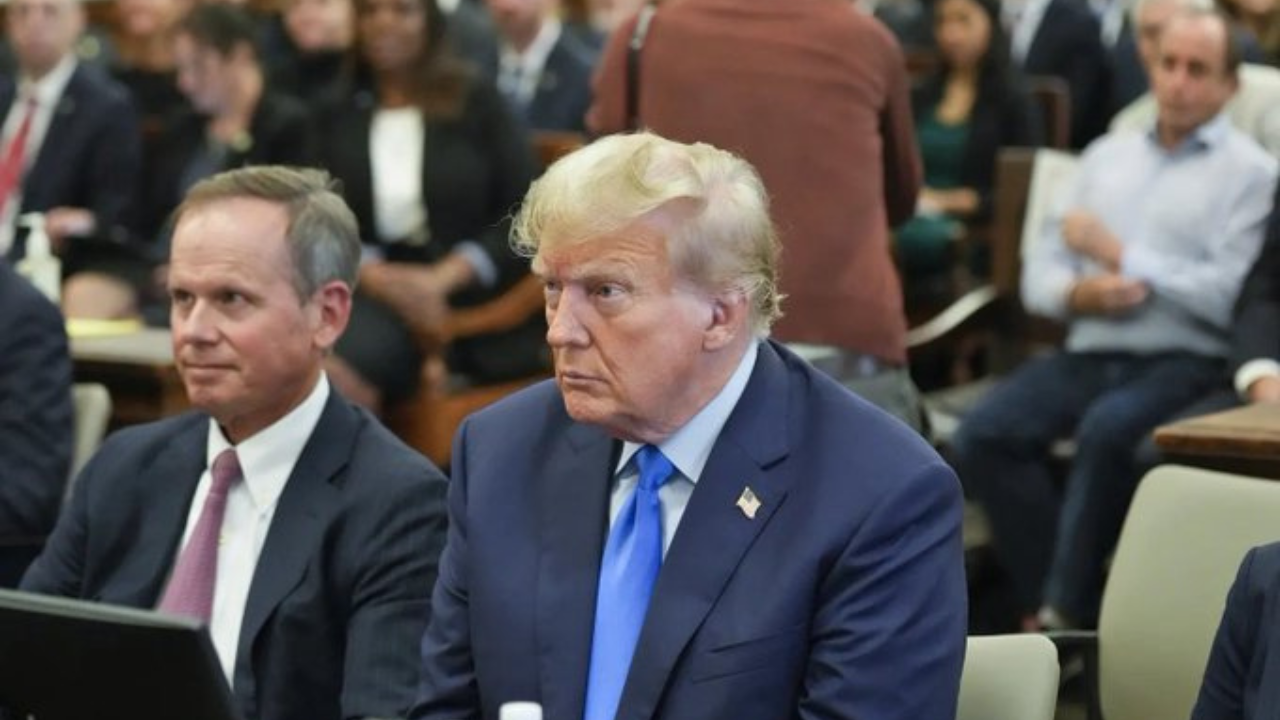 Donald Trump wasn't himself. The former President, attending the New York fraud trial in person, was seen tapping his foot continuously, whispering to his lawyers and trying to hold a straight face as Letitia James and co ripped into the details of the case.
Several social media users wondered if Trump is nervous. Well, his civil trial would mean a lot to him, especially with his sons and the Trump Organisation being involved. It is personal. "Trump looks nervous as F**k," an x (formerly Twitter) user wrote with three laughing emojis.
"Trump is slumping down trying to disappear into his chair," another person tweeted, pointing out at the Republican candidate's body language.
Related News |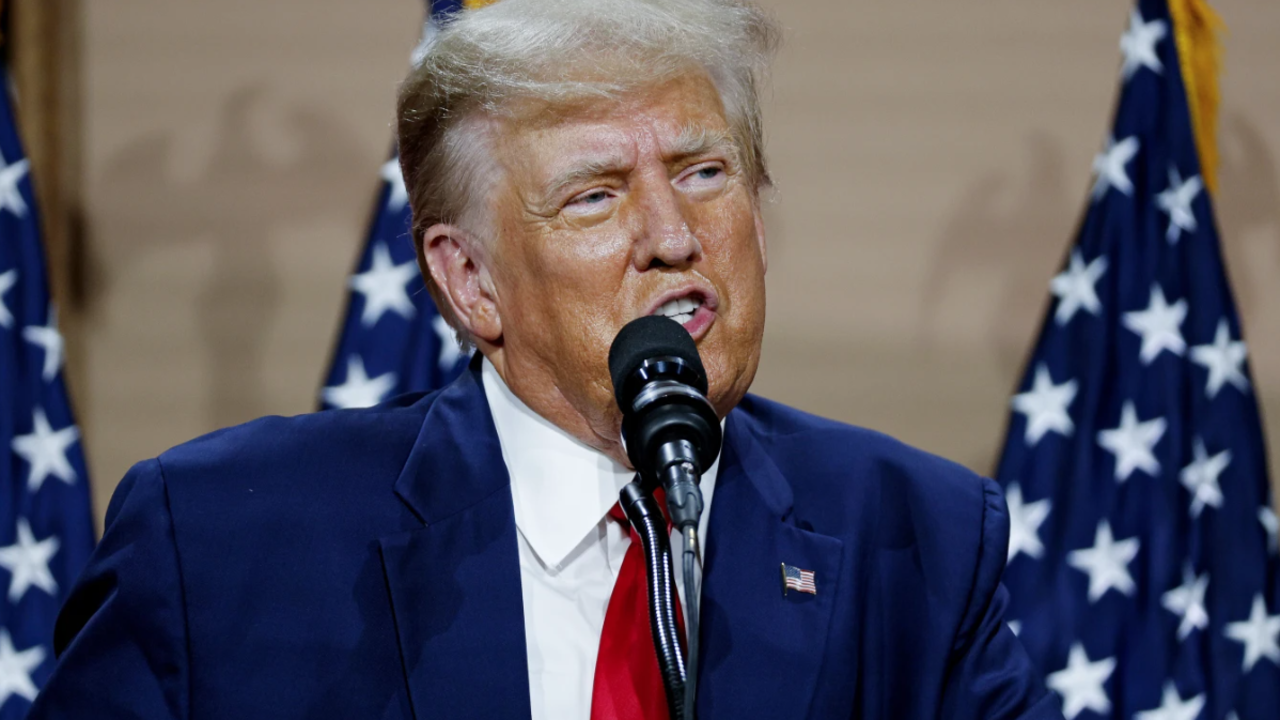 Trump's Civil Fraud Trial To Begin Soon In New York: What To Know About The Case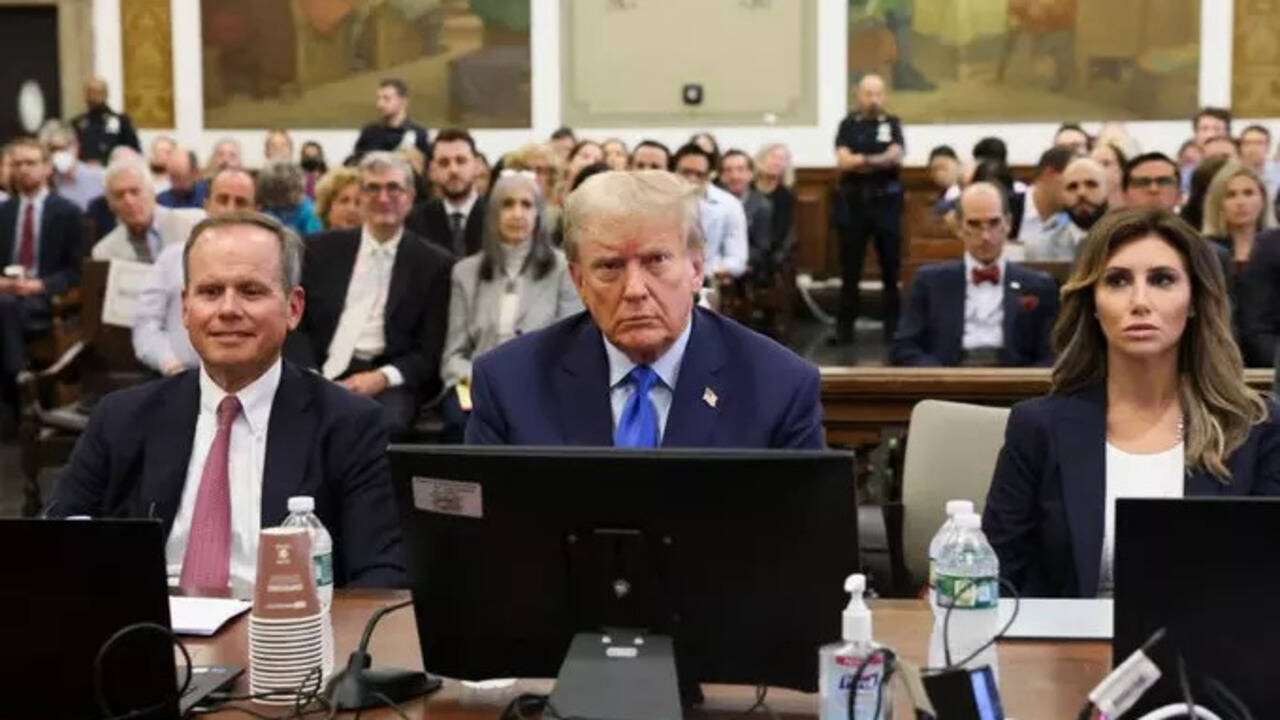 Donald Trump Legal Team: All About Chris Kise And Alina Habba
Trump, before going on a lunch break, said that he attended the fraud trial so he could 'watch this witch hunt myself'. "I've been going through a witch hunt for years, but this is really now getting dirty between (special counsel) Jack Smith, and between all of these DOJ people helping them along," Trump said. "This is a pure witch hunt for purposes of interfering with the elections of the United States of America. It's totally illegal."
He also railed against Judge Arthur Engoron. Trump said that he should be disbarred. "We're going to be here for months with a judge that already made up his mind. It's ridiculous," the former President said.
"They waste their time with this, with banks that were very happy that got all their money back. They weren't defrauded. I've been defrauded," he added.