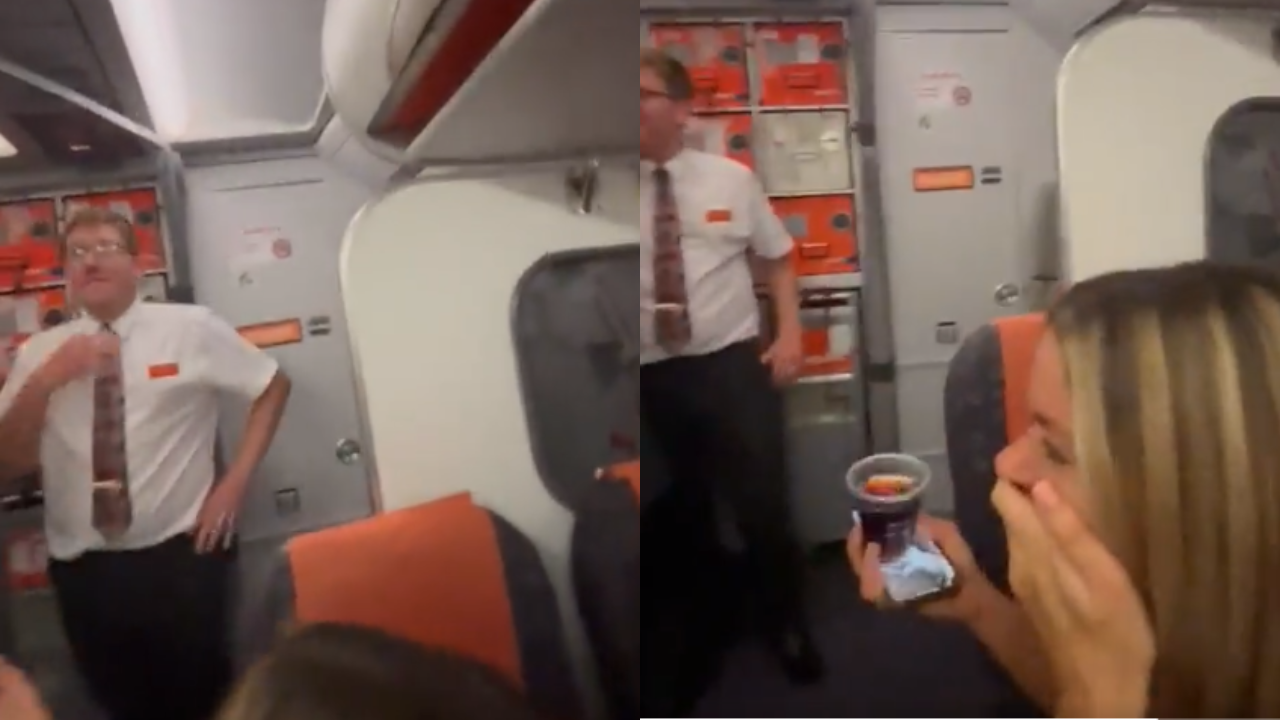 Ibiza: A couple on an EasyJet flight flying to Ibiza found themselves in an embarrassing situation when they were discovered having sex inside the plane's restroom on September 8.
They were caught on camera and were removed from the aircraft by the authorities. The video quickly went viral on social media, garnering millions of views.
In the video, a nervous staff member stood outside the lavatory doors as passengers eagerly awaited the moment when he would open them. When he finally did, the couple was caught in a compromising position. The man hastily closed the door, leading to cheers and surprised reactions from fellow passengers. One woman exclaimed, "Oh my God," and asked her friend if she had managed to capture the incident on camera.
While the reason for passengers' anticipatory glances at the restroom door remains a mystery, both cabin crew and some passengers appeared visibly embarrassed, covering their mouths in uncertainty about how to react.
The video swiftly circulated on social media, eliciting laughter and humorous comments. One user joked, "Someone was Easy in this Jet," while another questioned the adults' reactions, saying, "Why are adults laughing and screaming like they've never heard of sexual intercourse before?!!" A third user chimed in, "Hope that wasn't the pilot."
The EasyJet spokesperson confirmed the incident, stating, "We can confirm that this flight from Luton to Ibiza on 8 September was met by police on arrival due to the behavior of two passengers onboard." reported the Independent.
They also mentioned that authorities were informed, and an investigation was initiated upon the flight's arrival at Ibiza airport.
It remains unclear what actions, if any, were taken against the two passengers involved. While there is no specific UK law addressing in-flight sexual activities, it is considered "an offense to intentionally engage in sexual activities in a public lavatory" under section 71 of the Sexual Offenses Act 2004.