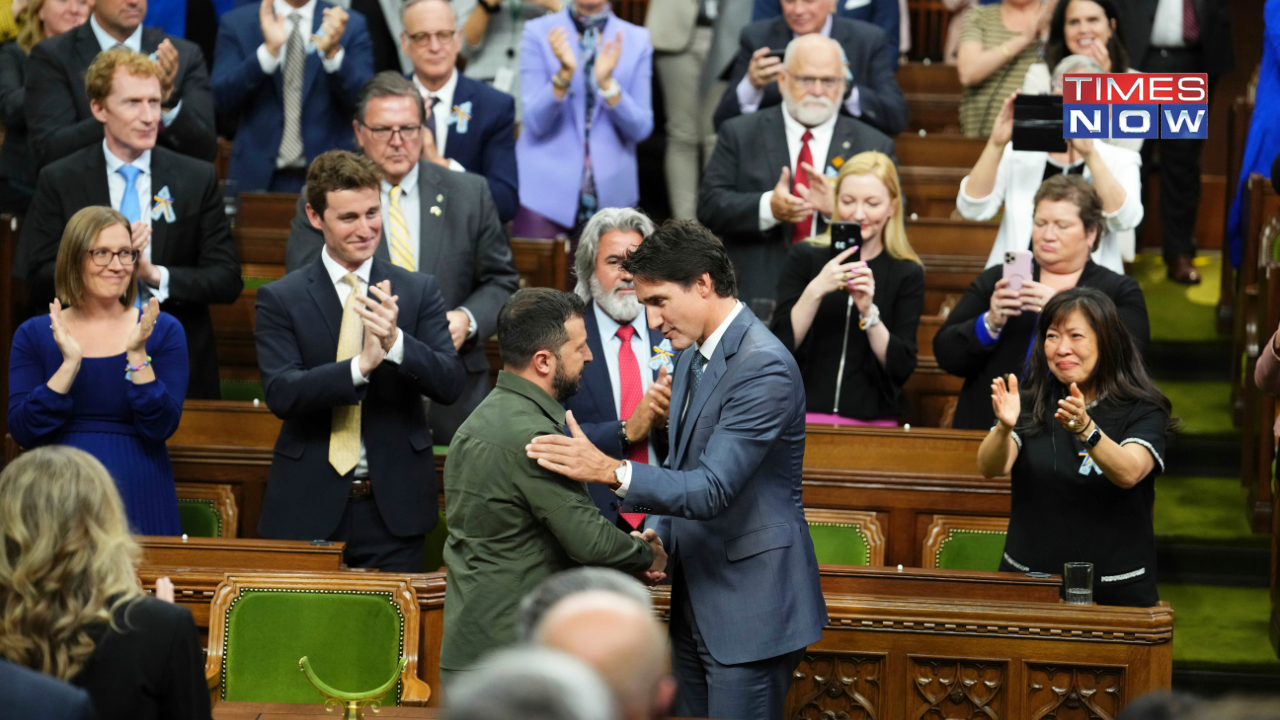 Ottawa: Ukrainian President Volodymyr Zelenskyy is on a visit to Canada, a close ally of Ukraine. During his address in the House of Commons, the Ukrainian President praised Canadian PM Justin Trudeau and called him a "real example of leadership".
In his address, the Ukrainian leader thanked Canada for the support it has shown Kyiv during the war. Zelenskyy added that the weapons sent by Canada have saved thousands of lives. When he entered the House of Commons, the Ukrainian President was given a warm welcome by Canadian politicians and MPs.
Following Zelenskyy's address, Canadian PM Justin Trudeau announced that Ottawa would be sending $650 Million over the next three years to build 50 Armoured Vehicles. These vehicles will be built in London and Ontario.
"History will judge us on how we defend democratic values and Ukraine is at the tip of the spear in this great challenge of the twenty-first century," stated Trudeau in the House of Commons.
Zelenskky's speech from the House of Commons comes days after the Trudeau administration made explosive allegations against the Indian government for violating Canadian sovereignty.
Zelenskyy is on his first visit to Canada since the Russia-Ukraine war broke out in February 2022. His unannounced visit to Canada comes days after his visit to the United States, where US President Biden vowed $350 Million in military aid to Ukraine.
After the war broke out in February 2022, Zelenskyy addressed the Canadian parliament virtually. After his visit to the Canadian parliament, Canada PM Trudeau and the Ukrainian president are scheduled to meet with the Ukrainian diaspora in Canada.