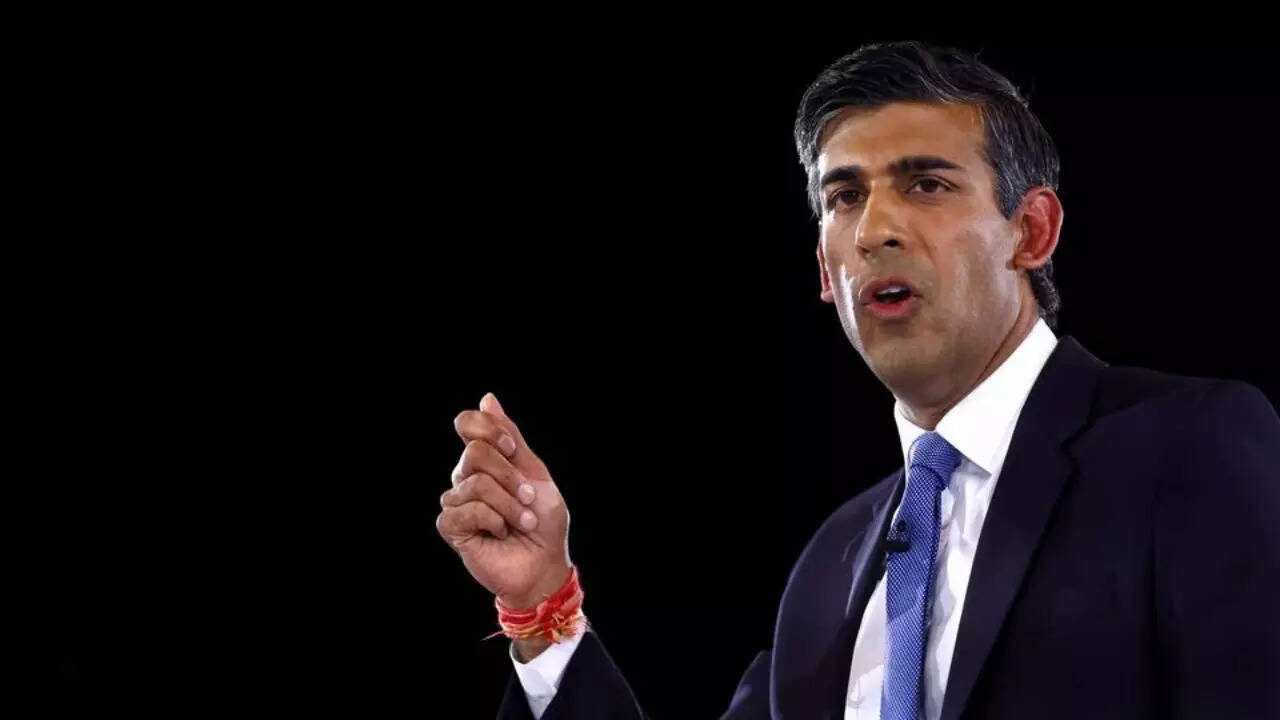 British Prime Minister Rishi Sunak has come under scrutiny for his recent comments about the transgender community. Sunak made these statements during a speech at the 2023 Conservative Party conference on October 4, where he addressed the gender debate. During his speech, Sunak said, "A man is a man and a woman is a woman."
Speaking to the conference, he elaborated, "We shouldn't get bullied into believing that people can be any sex they want to be – they can't. A man is a man and a woman is a woman. That's just common sense."
"We are going to change this country and that means, life means life. That shouldn't be a controversial position. The vast majority of hard-working people agree with it. It also shouldn't be controversial for parents to know what their children are learning in school about relationships. Patients should know when hospitals are talking about men or women," he added.
Sunak's remarks triggered strong criticism, with many people expressing anger over what they perceived as "disrespectful" comments towards the transgender community. Some individuals questioned the British Prime Minister's understanding of the issue, particularly his grasp of the distinction between sex and gender.
One individual remarked, "The ongoing attacks on one of the smallest and most vulnerable communities are reprehensible. The entire party, including its supporters, is utterly repugnant."
Another commenter stated, "I'm frustrated that Sunak emphasizes the importance of mathematics while displaying a poor understanding of biology. Biological sex is a complex and fascinating subject, far from being 'common sense.' This is without even delving into the broader gender debate that impacts the discussion on transgender issues."
A third individual noted, "Sunak appears to struggle with differentiating between sex and gender. The Tory party is becoming increasingly radical, and it's quite alarming." A fourth person agreed, saying, "That's probably the most truthful statement someone in the government has uttered in a long time."
It's worth noting that Sunak's comments came shortly after Health Secretary Steve Barclay proposed a plan on October 3 to prohibit transgender women from receiving treatment in female hospital wards in England. The health secretary also confirmed the use of sex-specific language when addressing women's health, a move that sparked criticism from moderate Tory MPs concerned about the targeting of LGBTQ+ individuals.
Sunak's stance on transgender rights has been evident since April when he stated that "women do not have penises." During an interview with ConservativeHome, Sunak was asked about his opinion on a statement suggesting that "99.9 per cent of women do not have penises."
"What percentage would you assign to it?" Sunak was asked. While the UK Prime Minister chuckled at the question, he ultimately responded, "Yeah, of course," when pressed on whether he believed the figure was actually 100 per cent.