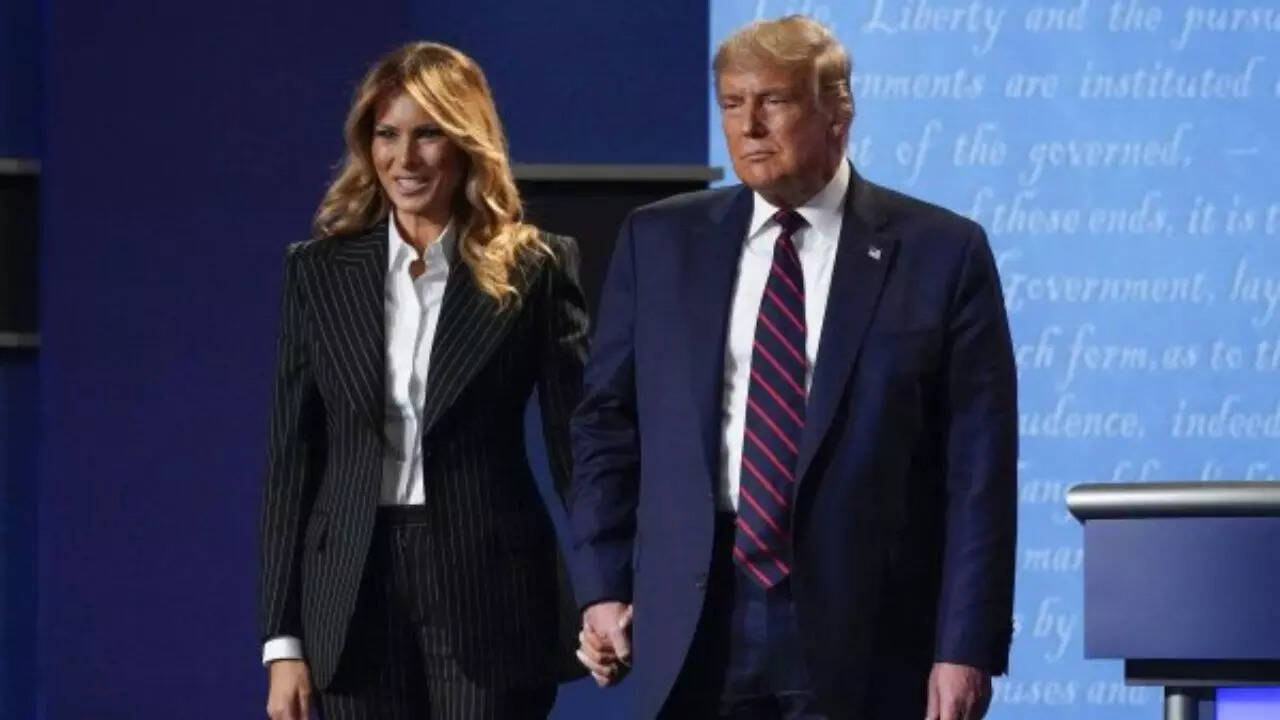 Paris: The first lady of France, Brigitte Macron, who claims that she shares jolly relationships with many first ladies, has spilled the beans on the nature of the relationship between former US President Donald Trump and first lady Melania Trump. According to Macron, Melania Trump has an upper hand over Donald Trump, and the US' former first lady uses a secret signal that Trump "obeys".
While describing Melania as a strong-headed woman, the French first lady revealed that Trump listens to the former when she "taps her watch at dinner." This, according to Brigitte Macron, is Melania's secret signal that acts as a reminder for Trump "that it is time to get up and leave."
The wife of France's President Emmanuel Macron spoke about Donald and Melania's relationship during an interview with Paris Match, a French publication. She dubbed the former US President as an obeying husband who listens to his "strong" wife.
Notably, the relationship between Melania and Donald Trump had been in the headlines as the former US' first lady distanced herself and did not appear much during the Trump campaign to run for the top post. The United States is headed towards presidential elections next year, and Trump has been facing various legal troubles.
"Melania Trump is very sweet. But she has the upper hand over her husband. When, at a dinner party, she taps on her watch, her husband understands that it is time to get up and leave. And he complies. She has a strong personality," The Newsweek quoted Brigitte as saying during the interview.
Moreso, she mentioned that when first ladies are in Paris, they text each other for tea. While describing Melania Trump as "sweet" and "strong," Brigitte talked about her as "actually really fun" and having a "strong personality." Melania is someone who "laughs very easily, at everything," the French first lady earlier told another publication, Le Monde. Both Melania and Macron shared a good relationship, as reported in the press.