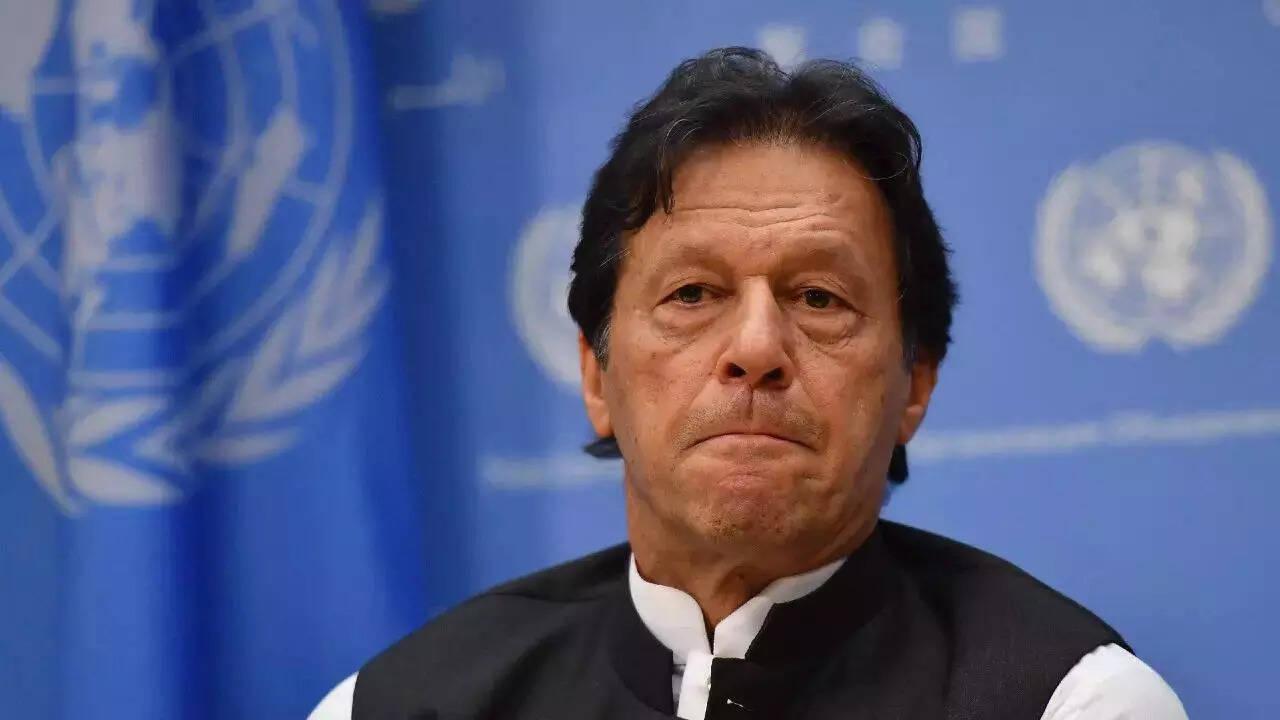 Lahore: The Pakistan Police started heavy shelling near the residence of Imran Khan, former Prime Minister of the country, who faces arrest in the Toshakhana case. The shelling began around 6am this morning. A heavy contingent of police surrounded the residence of Imran Khan in Lahore as Islamabad Police intended to arrest him.
The police blocked all roads leading to the house of the Pakistan Tehreek-e-Insaf chairman by placing containers and riot personnel took positions to launch the operation.
A large number of PTI workers equipped with clubs are also present outside the 70-year-old leader's residence to resist the police action.
Earlier today Imran Khan released a video claiming conspiracy against him.