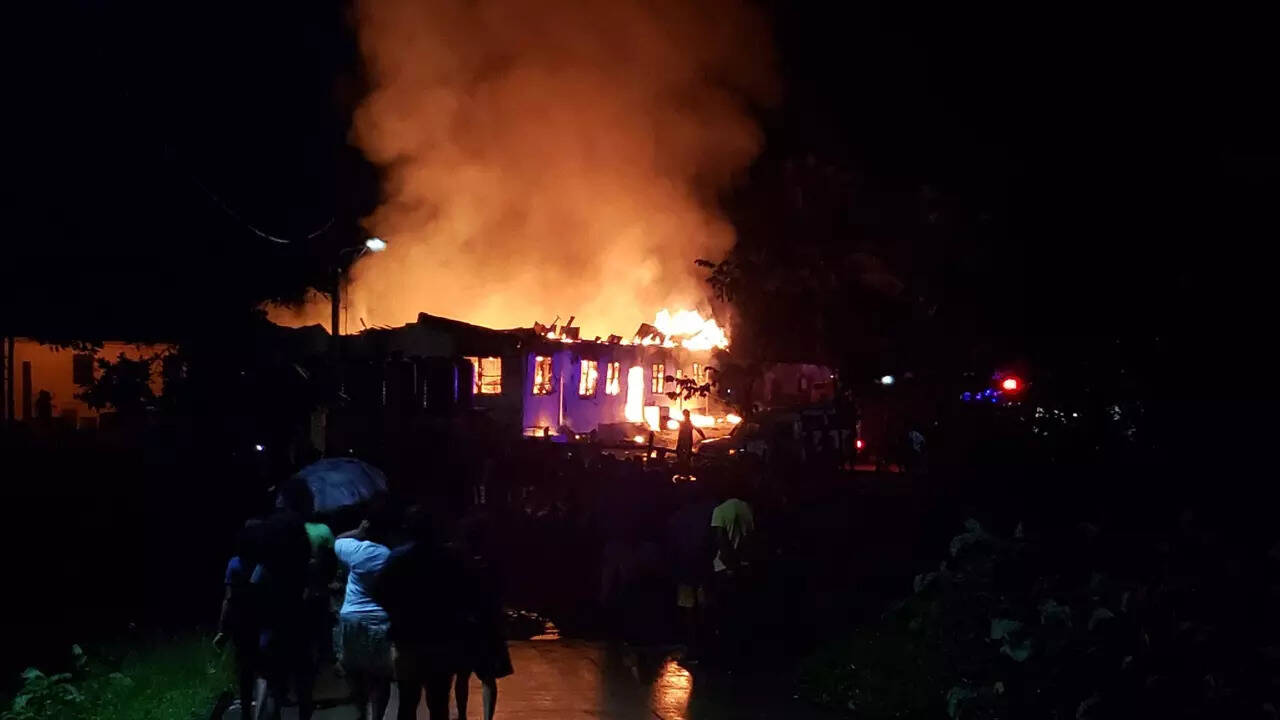 Georgetown (Guyana): Fire raced through a school dormitory in Guyana early Monday, killing at least 20 students and injuring an undetermined more, authorities said.
The Guyanese government said in a press statement that the fire broke out in the dormitory building of a secondary school in the southwestern border town of Mahdia, 200 miles (320 kilometres) south of the capital, Georgetown.
"We have lost many beautiful souls in that fire," the government told the press. It added that several other students are being treated for injuries and at least seven were flown to the capital for treatment.
The fire began shortly after midnight at the school that serves mostly Indigenous children aged 12 through 18, according to security adviser Gerald Gouveia. He said it was too early to speculate what might have caused it.
Local newspaper Stabroek News reported that the fire broke out in a girls' dormitory, and that inclement weather was a challenge for those responding to the emergency by air.
Opposition parliamentarian Natasha Singh-Lewis called for an in-depth investigation.
"We need to understand how this most horrific and deadly incident occurred and take all necessary measures to prevent such a tragedy from happening again in the future," she was quoted as saying by the Associated Press.