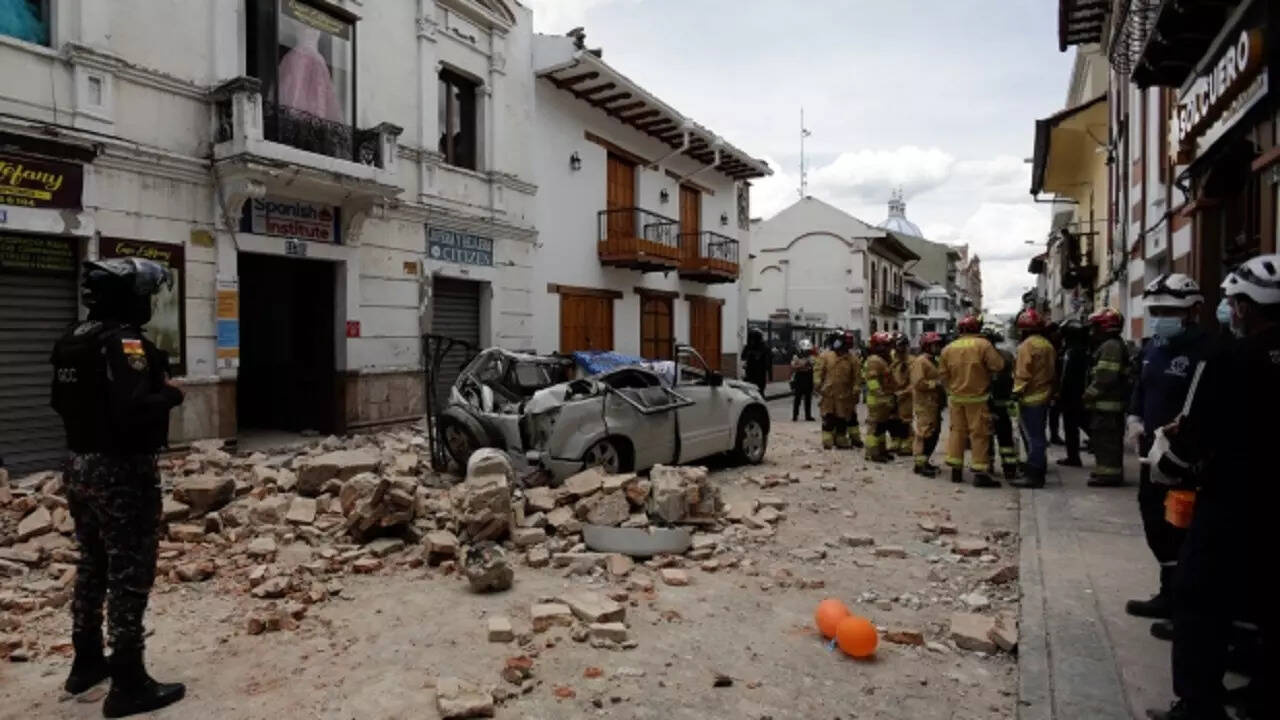 Quito: A severe earthquake hit a coastal region of Ecuador and northern Peru midday Saturday, killing at least 13 people and causing structural damage to numerous homes, schools, and medical buildings, Reuters reported.
"All ministries have been activated and sufficient economic resources have been made available to immediately repair earthquake damage," stated Ecuadorian President Guillermo Lasso in a statement.
The earthquake hit at a depth of 66.4 km (41.3 miles), about 10 kilometres (6.2 miles) from the city of Balao in the province of Guayas, according to the US Geological Survey (USGS).
According to the presidential communication service, the quake killed 12 people in the province of El Oro and two individuals in the province of Azuay. Almost 120 persons were hurt.
Authorities warned the earthquake was unlikely to cause a tsunami.
According to local media reports, at least seven homes were destroyed, while another 50 were damaged. Approximately 20 educational facilities and more than 30 health centres were also damaged, while landslides produced by the earthquake blocked various routes. The Santa Rosa airport sustained minor damage but continued to operate.
According to an earlier announcement from Ecuador's Directorate of Risk Management, the tragedy in Azuay province occurred when a wall collapsed on a vehicle. A collapsed wharf and a toppled wall at a store were among the structural damages in other areas.
Petroecuador, the state-owned oil corporation, evacuated and paused operations in many facilities as a precaution, although no damage was recorded.
According to the Geophysics Institute of Ecuador, the original quake was followed by two lesser aftershocks within an hour.
According to Peruvian authorities, the quake was felt in the country's northern area, and there were no early reports of damage to persons or properties.