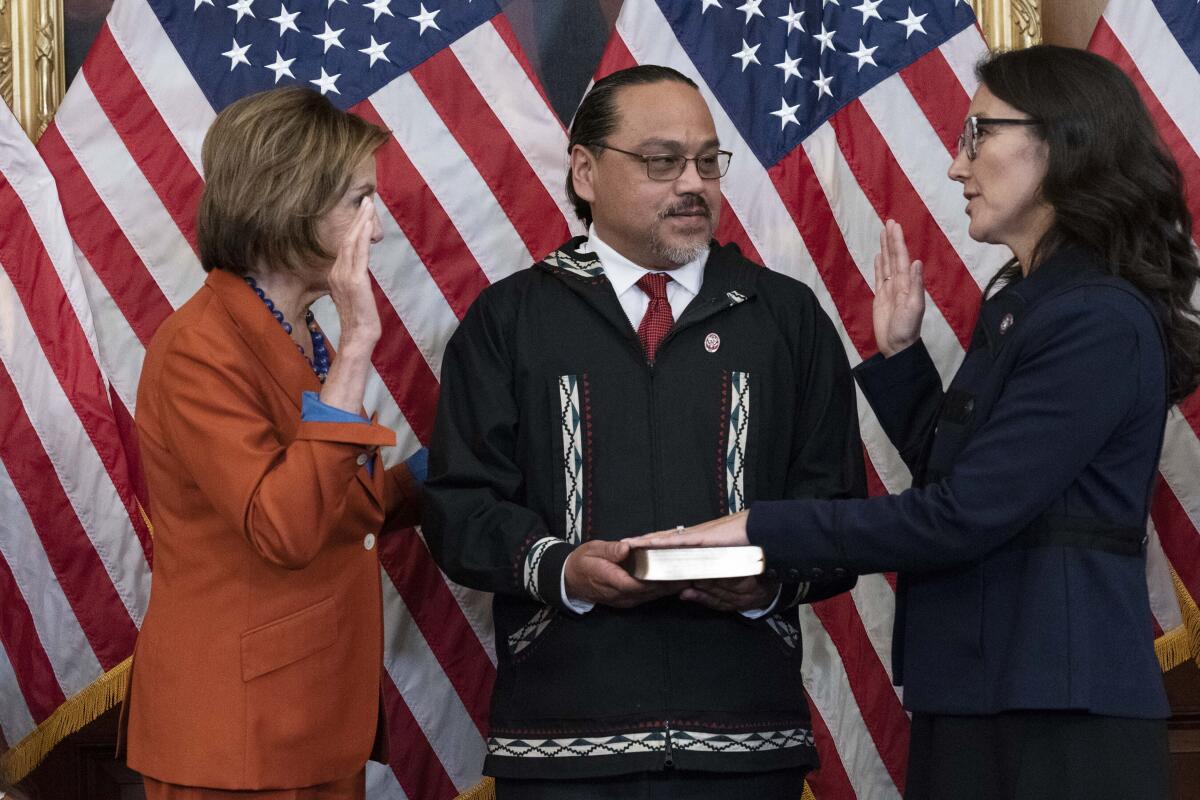 Alaska lawmaker's husband was flying meat from hunting camp when crash occurred, authorities say
Associated Press
Sept. 15, 2023
The plane flown by the husband of Alaska U.S. Rep. Mary Peltola was carrying a load of moose meat from a remote hunting camp when it crashed, killing him earlier this week, authorities said.
Eugene Peltola Jr., 57, was the only person aboard the small plane when it crashed late Tuesday. Two hunters who were at the camp in western Alaska at the time provided medical care, authorities have said.
The chair
person
of the National Transportation Safety Board had previously said the plane appeared to have crashed under unknown circumstances upon takeoff after Peltola dropped off a hunter and equipment about 65 miles northeast of St. Marys, Alaska. But Alaska State Troopers spokesperson Austin McDaniel on Thursday said the plane crashed shortly after takeoff while carrying a second load of moose meat from the two hunters who later gave him medical aid.
A federal team has arrived in Alaska to begin investigating the incident, the Anchorage Daily News reported. The team wasnt expected to reach the crash site until Friday, weather permitting.
Peltola received his commercial pilots license in 2004, requiring him to use corrective lenses at all distances, according to a Federal Aviation Administration database.
Mary Peltola returned to Alaska on Wednesday. Last year, she became the first Alaska Native in Congress and the first woman to hold Alaskas only U.S. House seat, which had been held for 49 years by Republican Don Young. Young died last year.
Eugene Peltola Jr. was a former Alaska regional director for the Bureau of Indian Affairs and worked for decades for the U.S. Fish and Wildlife Service.