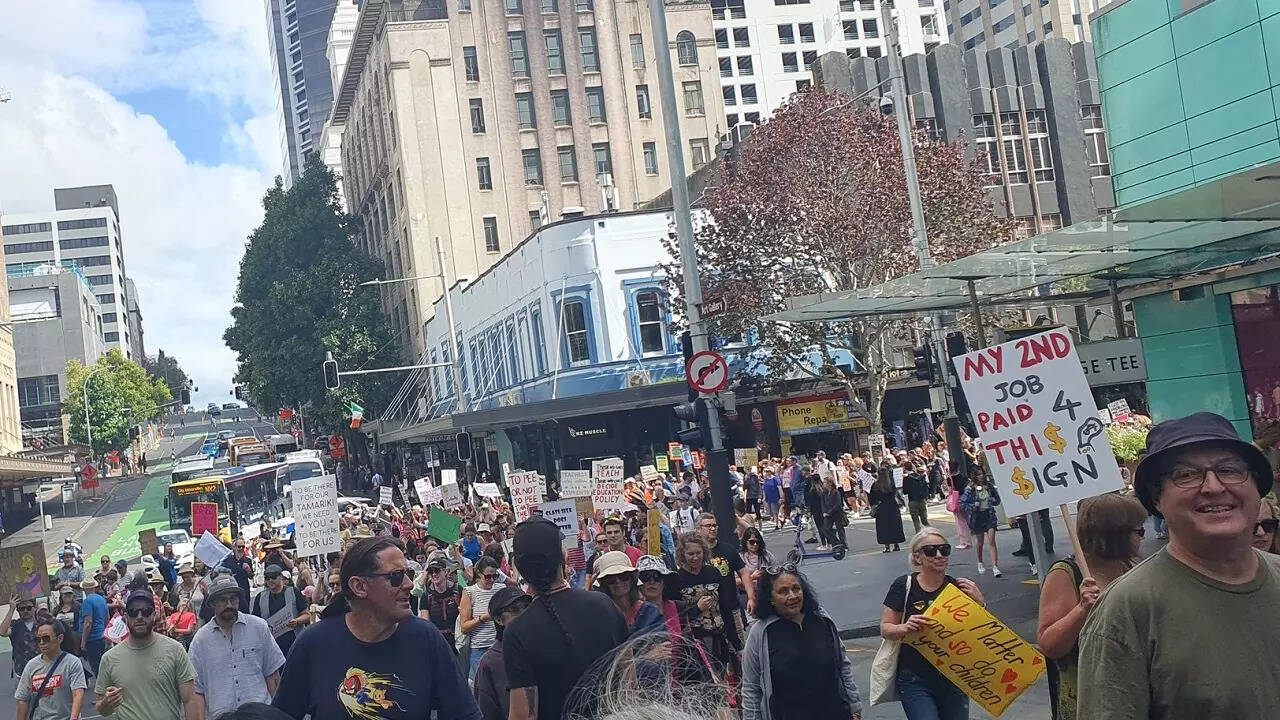 Auckland: On Thursday, about 50,000 New Zealand teachers left the classrooms to protest for better pay, working conditions, and resources at a time when the prime minister's centre-left Labour Party is attempting to regain support, Reuters reported.
Teachers, who have historically been a major source of support for the Labour government, are the most recent government employees to quit their jobs in protest at rising prices in New Zealand.
The Labour government has said that it will refocus on issues relating to rising expenses and assisting New Zealanders in meeting those costs after appointing Hipkins as prime minister in January following Jacinda Ardern's resignation.
Political observers believe it is an effort to regain support before the general election in October and come after this week's announcement of increases to social security payouts.
"We know it's been a really tough time for teachers over the last couple of years, as it has been for everybody, but my heart goes out to them," Minister of Education Jan Tinetti, a former teacher, was reported saying by state-owned 1News.
The existing offerings from the government, according to Mark Potter, president of one of the teaching unions, NZEI Te Riu Roa, are insufficient for teachers, principals, or kids.
The last thing we want to do is go on strike, but members want to tell the government how serious we are about wanting change, he continued.