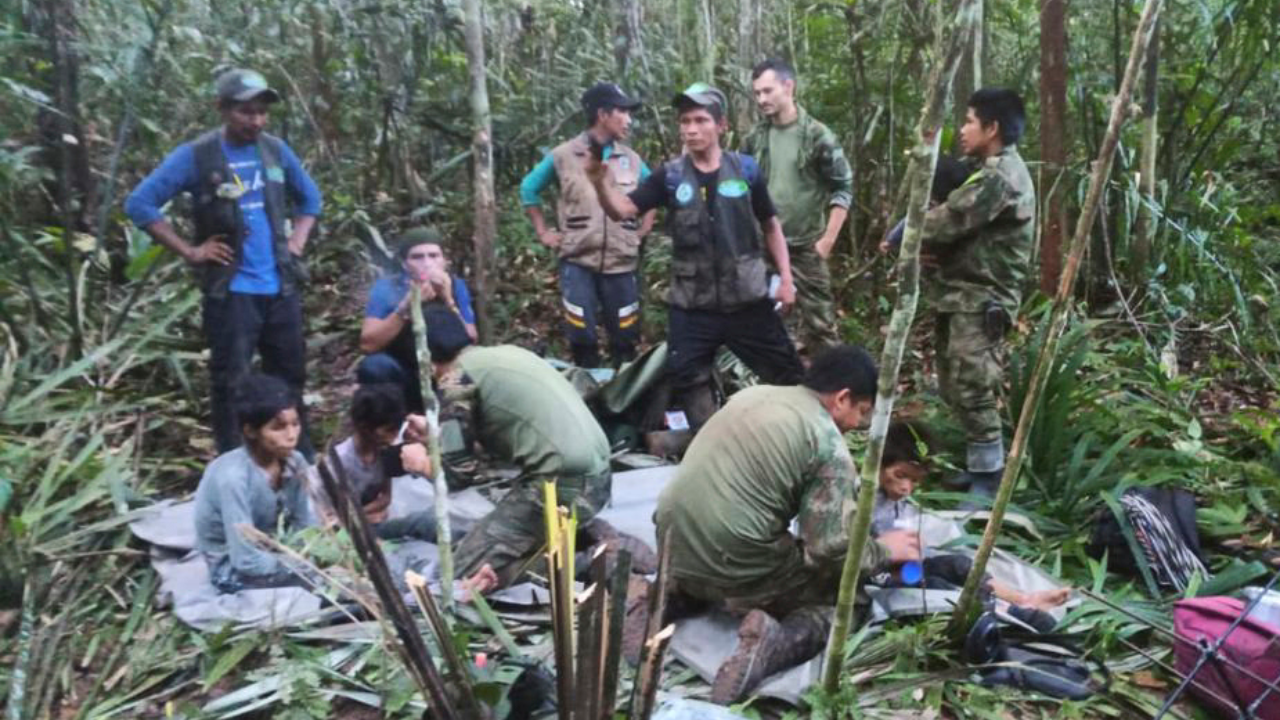 Bogota: Authorities on a search and rescue operation found alive four children who survived a small plane crash 40 days ago in the Amazon jungle in Colombia's Caqueta state. The news of the children's rescue was confirmed by the country's President Gustavo Petro.
The crash site deep inside the Amazon had become the spot of an intense search after the missing children became a national issue that held Colombians on edge. The children were alone when searchers found them and are now receiving medical attention, President Petro told reporters upon his return to Bogota from Cuba, reported the Associated Press.
According to reports, the small aircraft crashed in the early hours of May 1. It was a Cessna single-engine propeller plane which was involved in the incident. With six passengers and a pilot on board, the plane declared an emergency due to an engine failure. Soon, the small aircraft fell off the radar, the report said. Search operations to spot survivors were launched soon after communication was lost with the plane. The three adults were confirmed killed in the incident after their bodies were found in the area.
However, the rescue mission was not called off as the four children, who were reportedly siblings, remained unfound. There was no sign of the dead bodies anywhere near the crash site, hinting that they survived the crash. Not much was immediately known about how the four brothers survived alone in the uninhabited wild.
The president hailed the minors as an "example of survival" and predicted their saga "will remain in history." Gustavo Petro made the comments while returning from Cuba where he signed a cease-fire agreement with representatives of the National Liberation Army rebel group.