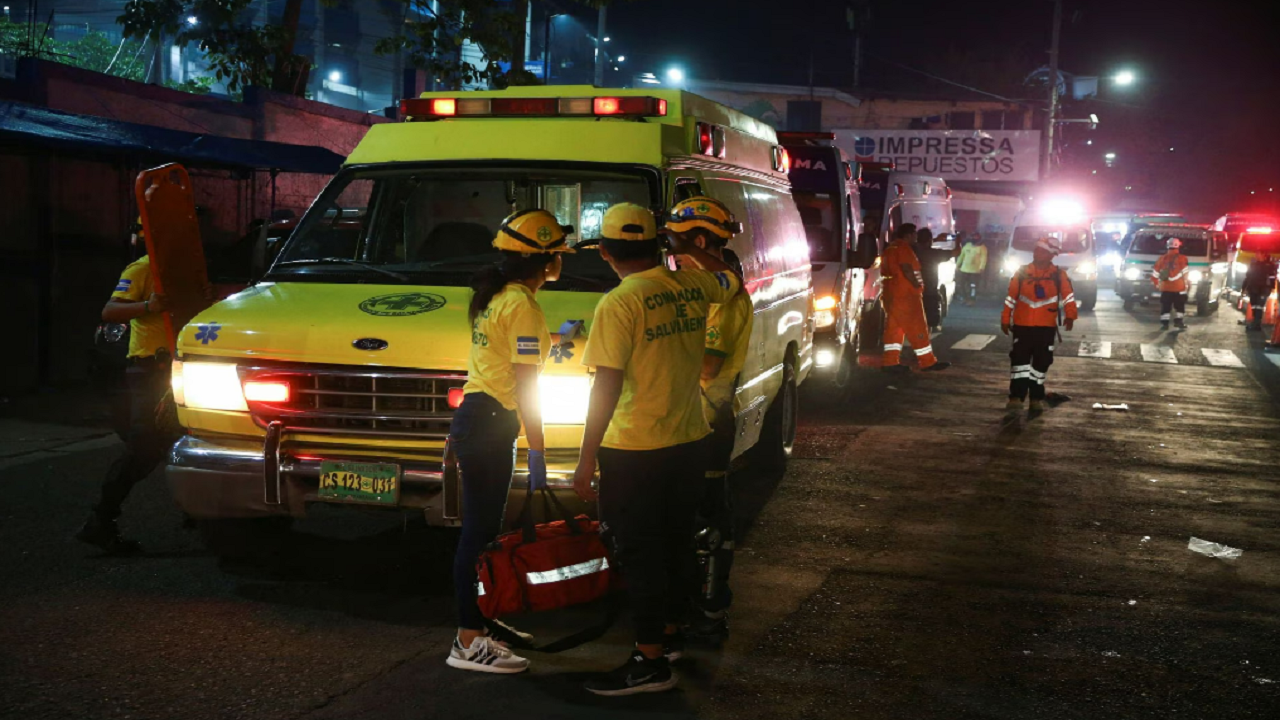 El Salvador: At least 12 people were killed and dozens injured Saturday in a stampede at a soccer stadium in the capital of El Salvador. The crush occurred during a match between local team Alianza and Santa Ana based team Fas at the Monumental stadium.
"The first information points to a stampede of fans who tried to enter to watch the match between Alianza and FAS" at the Cuscatlán Stadium, the National Civil Police (PNC) said on Twitter. The match was subsequently suspended.
The stampede began when a large number of fans tried to enter the venue after the gates had been closed. Footage shared by local media appeared to show fans attempting to pull down barricades at the stadium's entrance.
Salvadoran Health Minister Francisco Alabi said on Twitter that emergency teams had been deployed and the injured were being transferred to local hospitals. Around 90 people, including minors, are being treated for injuries – most are in "stable" condition, he added.
President Nayib Bukele said an "exhaustive investigation" into the incident would be carried out by the national police and the attorney general's office.
"Everyone will be investigated: teams, managers, stadium, ticket office, league, federation, etc. Whoever the culprits are, they will not go unpunished," Bukele tweeted.
In a short statement, the Salvadoran Soccer Federation said it regretted what had happened and voiced support for the victims' families.